We designed our steel toe shoes - The Saber Shoes - to stop whatever comes their way. All while being as light and comfortable as a running shoe. These are extremely durable shoes, as they are impact proof, nail resistant, and puncture resistant. With features like a steel toe, and slip resistance, our unique lightweight combination of features makes these perfect for things like construction work, carpentry, and manual labor.
IMPACT PROOF STEEL TOE DESIGN.
All shoes made by TacticalElites are built with high density steel made to last. Have peace of mind knowing in the case of an accident, your toes are safe and protected at work.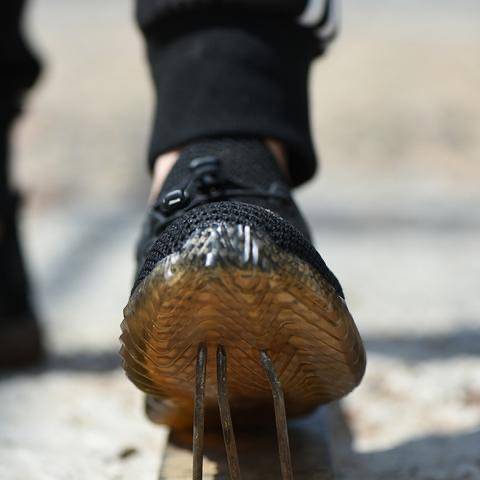 KEVLAR NAIL RESISTANT SOLE.
All of our shoes are built with military grade kevlar woven into their sole. It takes much more force than a regular pair of work shoes for anything to go through our shoes. These puncture resistant shoes are perfect for hazardous work around things like dangerous broken glass and sharp nails!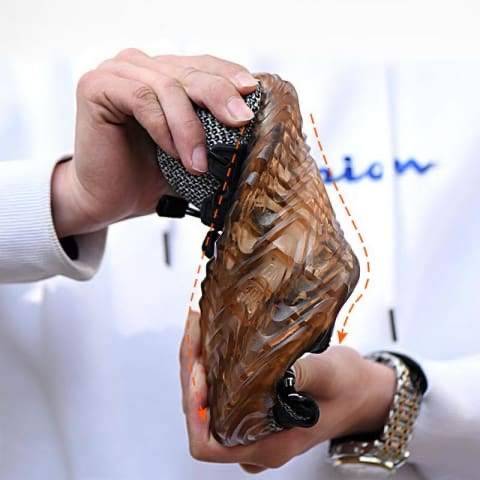 SUPER LIGHT AND FLEXIBLE.
Weighing in at less than 1 pound each shoe, Saber Shoes won't cause your feet to ache after long days on the job. Our lightweight technology also helps disperse your bodyweight, so that unlike heavy kevlar boots, we keep you staying balanced and feeling agile all throughout the day.
Our shoes were designed to be multipurpose, and excel at everything they do. Use them for gym-shoes, work-shoes, and everything in between. They also look and feel fantastic, earning you constant compliments no matter where you are.
FREQUENTLY ASKED QUESTIONS
How long are your shipping times?
Please allow 7-14 days (to be safe) for shipping worldwide.
Do you have a money-back guarantee?
Absolutely! We have a 30 DAY RETURN - If for any reason you decide you aren't satisfied, contact our helpful customer support within 30 days of receiving your order and we'll refund you, no questions asked!
How do I choose the right size of Sabers?
Please refer to the size chart below before purchasing. Our shoes are medium width, so we recommend going a size up if you have wide feet!
Can I remove the insoles and put my own custom insoles in?
Yes! We know that this is a big factor before committing to a pair of work shoes. Our insoles are easy to remove, and be replaced, by your choice of insoles.
FREE SHIPPING ON ALL ORDERS
30 DAY MONEY BACK GUARANTEE
FAST & EASY REFUNDS & RETURNS