Hunting season is here! Stay organized & Clutter-free with this easy to use seat back rifle organizer.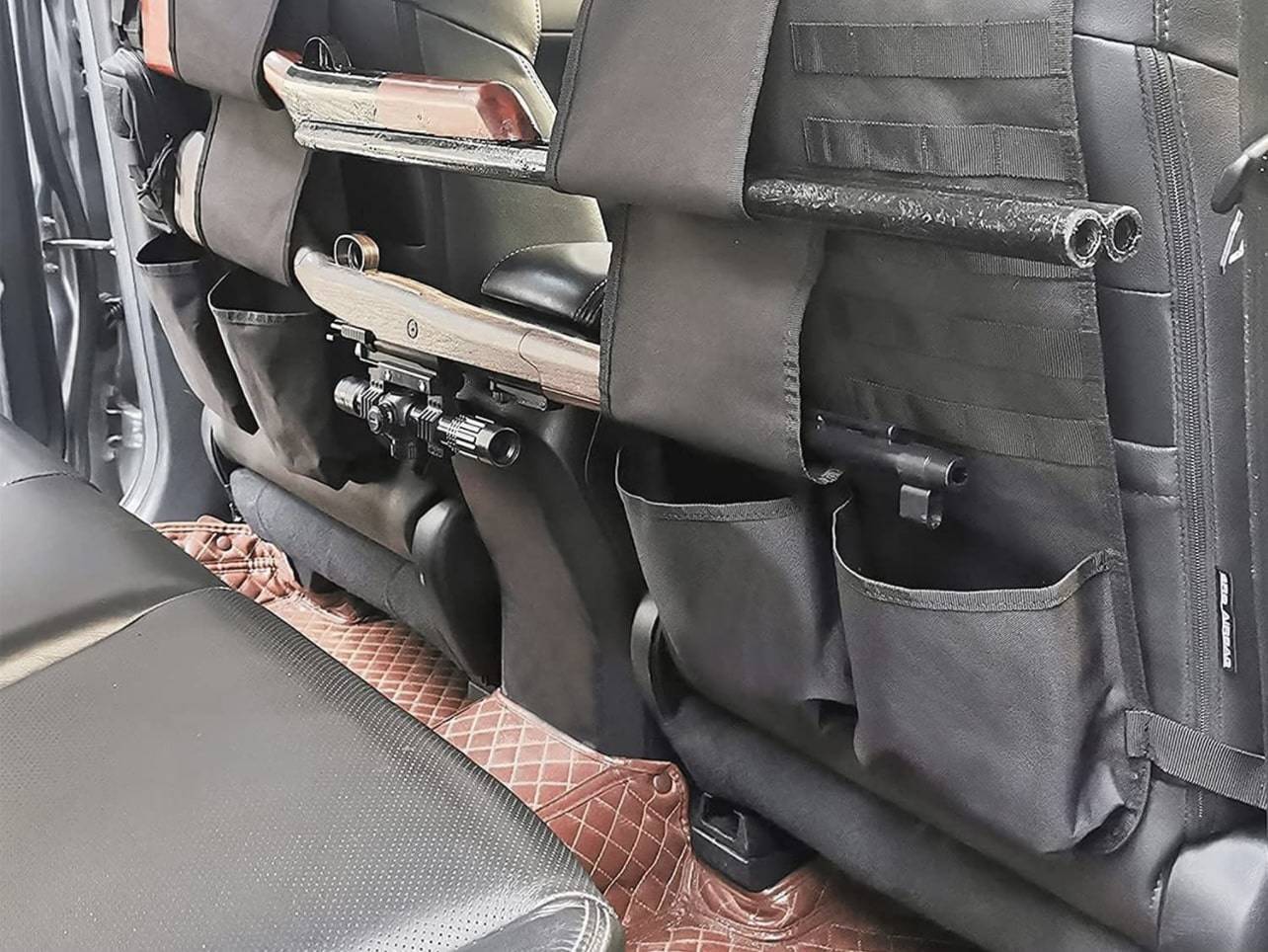 Our Tactical Rifle Organizer is a must-have vehicle accessory for every outdoor enthusiast.
✓ Constructed of 1000D durable nylon, It features two gun racks for holding the driver's and passenger's rifle or any firearm, very easy to store and take off.
✓ It also avoids scratching of rifles when they are left on the backseat carelessly.
✓ Two large pockets at the bottom of the organizer can store extra shells or other everyday gear.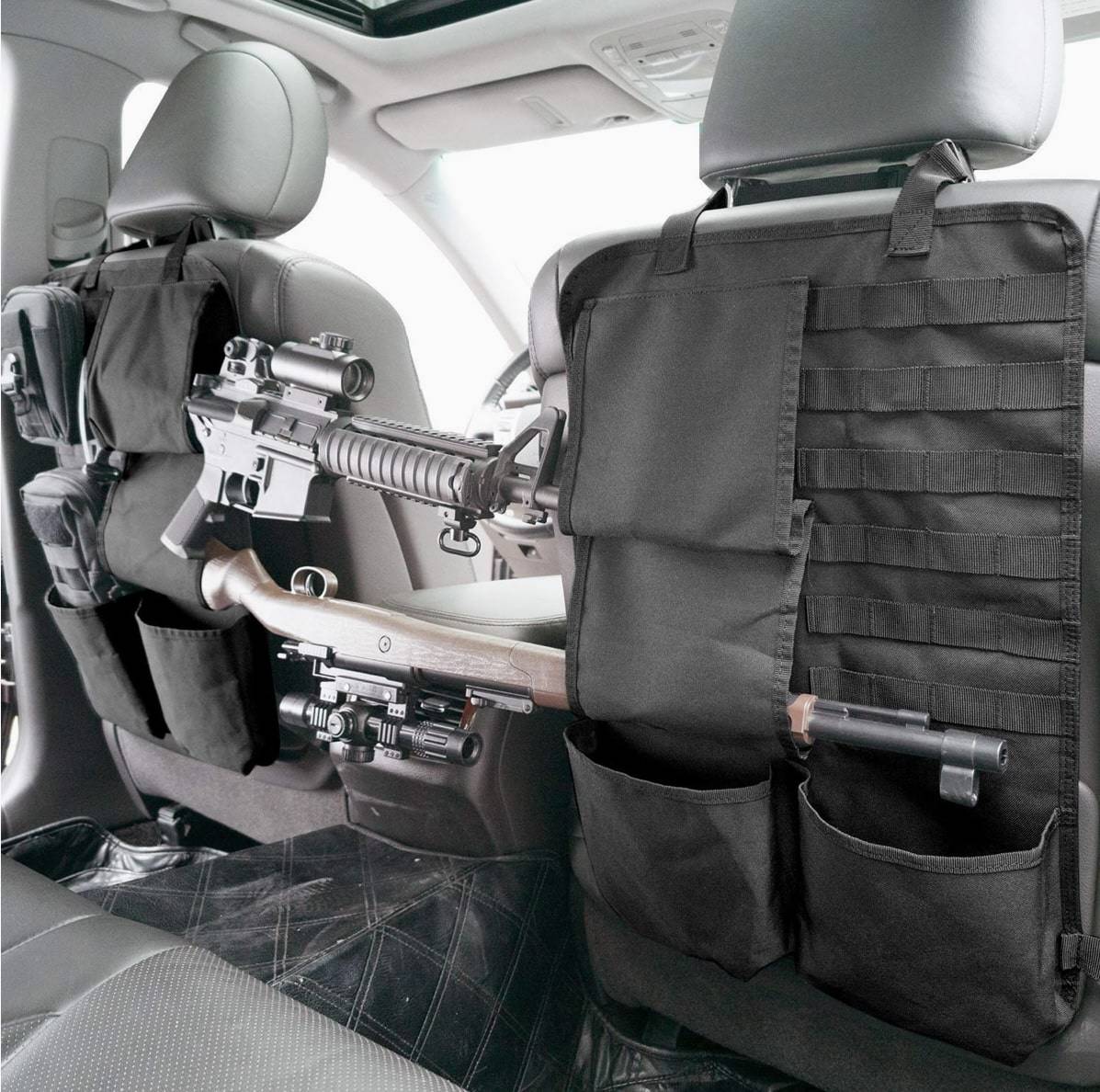 Secure your gear with ease!
✓ Our seat back rifle organizer is designed with MOLLE webbing which expands its carrying and organizing capability to greater extent.
You can place more tactical gear like extra shells, flashlight, binoculars, radios or attach MOLLE enabled EDC or IFAK pouches.
✓ Compared to a simple automotive gun rack set, this advanced MOLLE-enabled seat rifle holder has a higher carry capability to organize more gear on your vehicle.
✓ Off-set design is great for both long and short guns holding on your vehicle's seat-back.
FREQUENTLY ASKED QUESTIONS
How long are your shipping times?
Please allow 7-14 days (to be safe) for shipping worldwide.
The tactical seat rifle organizer is measured W 14.5" × H 22.5", which universally fits most SUVs, trucks, Mini Vans, cars, Jeeps, Pickup, F150, F250, F550, etc.
What about the durability?
Made of 1000D Oxford nylon, it is built to last for years! It can hold up to 60lbs of weight.
We offer free-replacement if the product doesn't hold well or loose stitching.
You just need to fix the straps on top and bottom of the seat and it's done!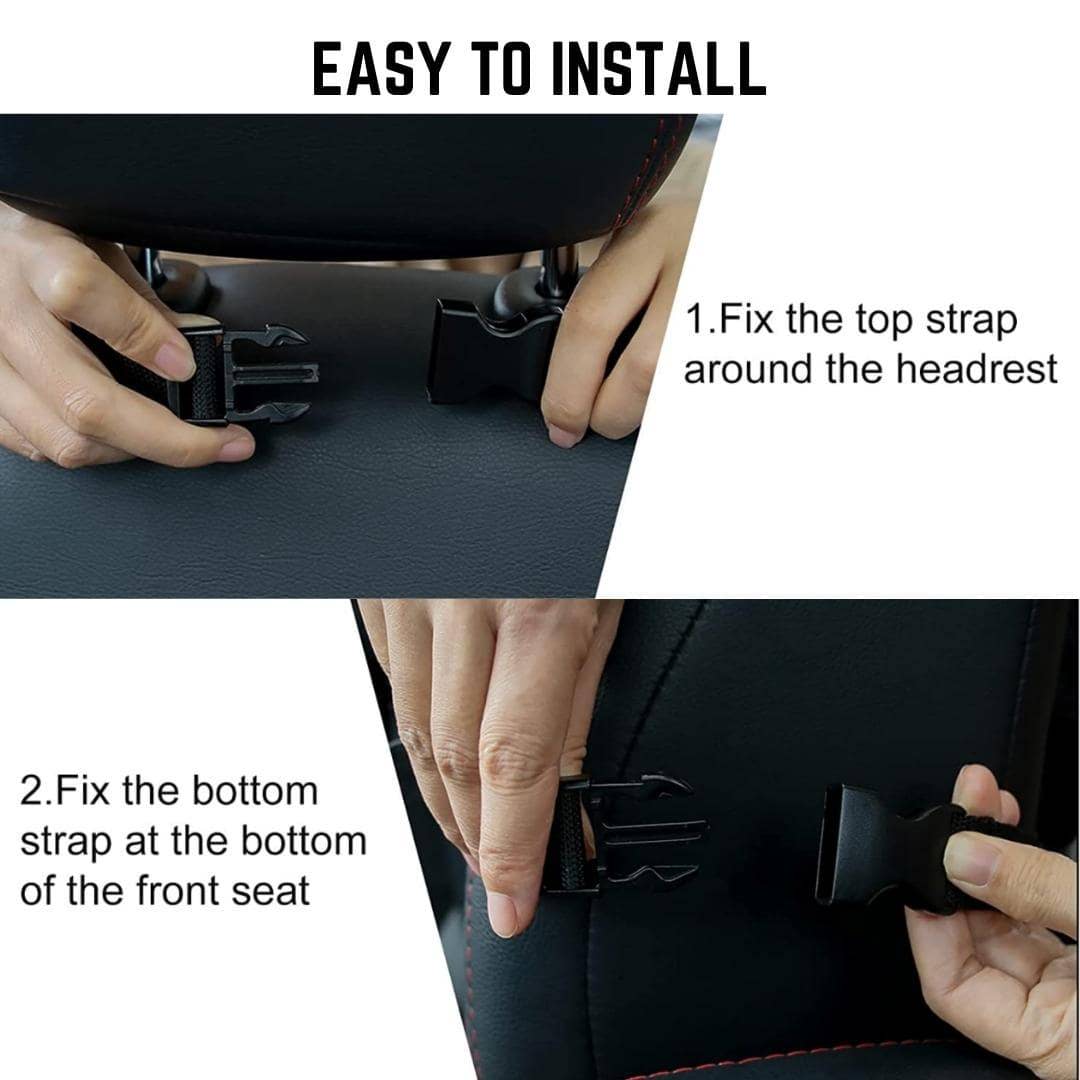 Do you offer a money-back guarantee?
Yes, we offer a 30 Day Money Back Guarantee! So you can try it risk-free for 30 days. Any questions? Email us at support@tacticalelites.com
FREE SHIPPING ON ALL ORDERS
30 DAY MONEY BACK GUARANTEE
FAST & EASY REFUNDS & RETURNS